Strengthening Families
The Strengthening Families Programme offers parent/carers and their young people a safe space to strengthen family bonds
Sign up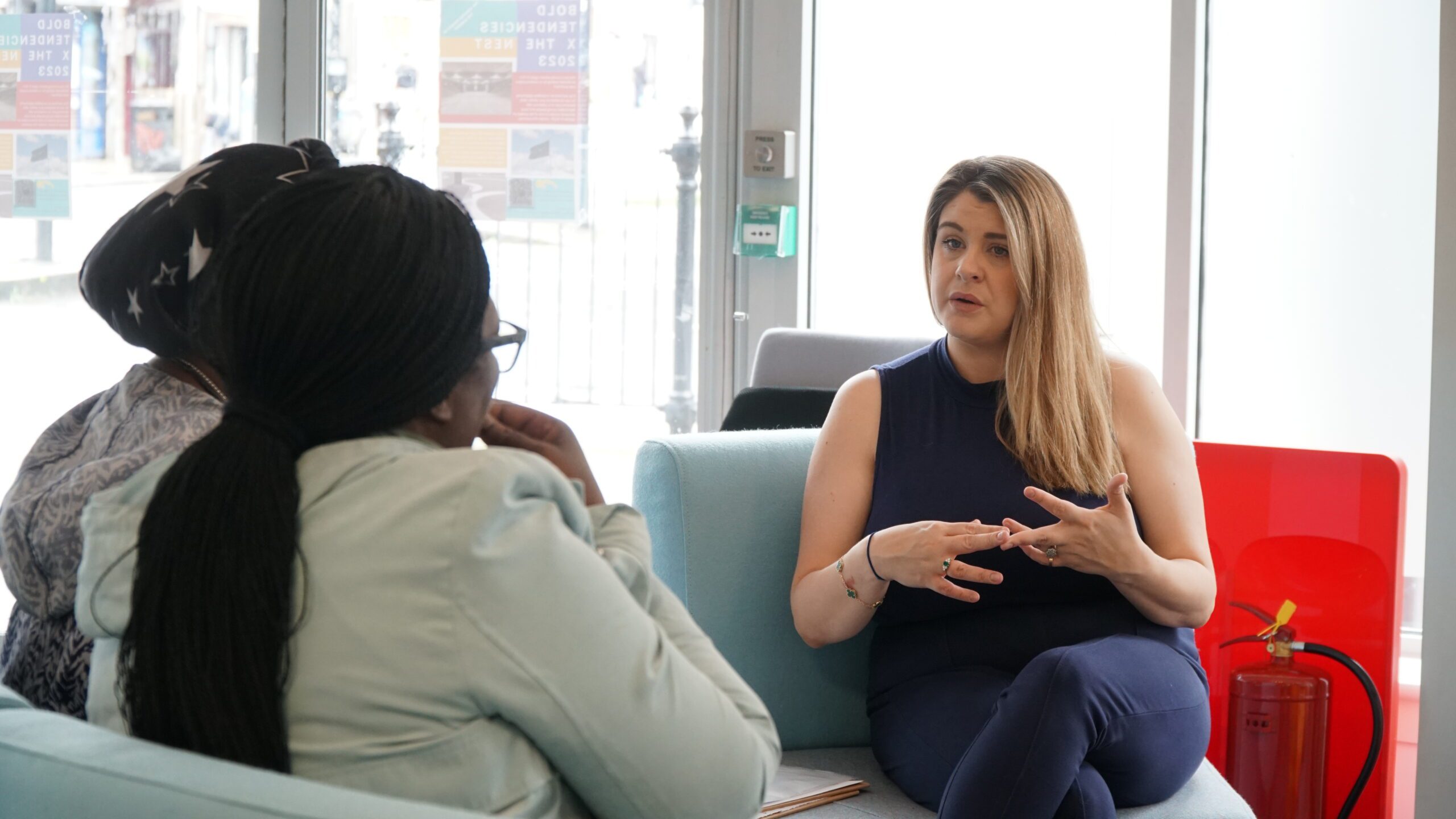 Strengthening Families Programme
The Strengthening Families program offers parents/carers and their young people a safe space to strengthen family bonds.
Parents & Caregivers
Therapeutic support sessions
Connect with peers for support
Discover local support services 
Children & Young People
Support with emotional wellbeing
Safe space to talk
Access to new opportunities  
Education Setting
Connect with support services
Support with coping strategies
"I'm grateful that I found the Strengthening Families programme when I did. Being able to unpack everything I had bottled for many years, has really lifted a weight off my shoulders."
What is the Strengthening Families Programme?
The Strengthening Families programme provides systemic therapeutic sessions (family therapy) and group workshops on some of the most pressing topics like; Trauma, Low mood, Depression, Anxiety and many more.
What does the Strengthening Families Programme offer?
One-to-one and/or group family therapy sessions, designed to strengthen family relationships

Support to empower parents to navigate the challenges their family faces. 

Advise with finding emotional wellbeing support services for them and their family. 
How do parents benefit from the Strengthening Families Programme?
Enhanced Parent-Child Bonds: Strengthen the connection with your child by improving communication and gaining a deeper understanding of their needs.

Effective Problem-Solving: Acquire the skills and knowledge to address family challenges with greater effectiveness.

Stress Management: Discover strategies to cope with the stresses of parenting and prioritize self-care.

Supportive Family Network: Build connections with other families in the program, fostering a sense of community and mutual support
More information about the Programme
Sessions occur weekly for up to 12 weeks, with options for online or in-person delivery, depending on parents' availability and access to our facilities.
Interested? Join our network today!